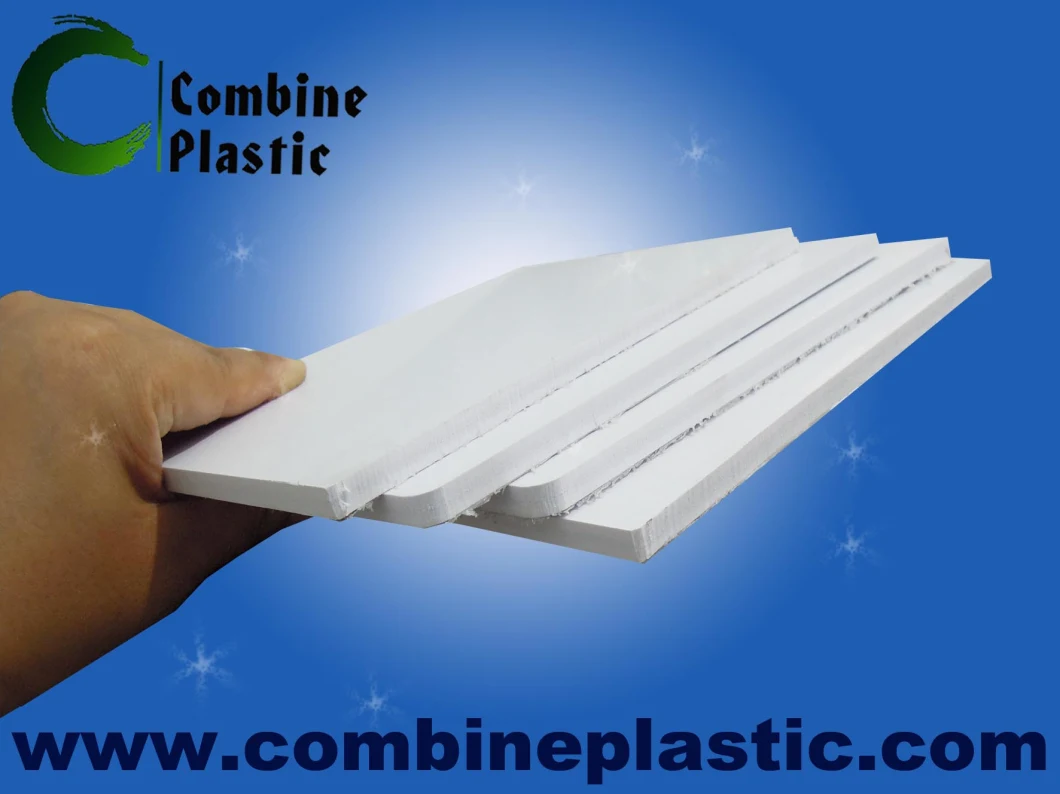 PVC foam board( PVC celuka board) is a type of PVC-U foam sheet made through celuka extrusion processing. Its solid, smooth outer skin gives the PVC foam board a silky polished surface. It is widely used in CNC router, construction and decoration industries as well as many other fields instead of wood, plywood, MDF board.
Its typical advantage of characters are following:
Light weight, smooth and polish surface, good hardness skin and age durability;
Resistant to fire, water, insects, cracking, chemical corrosion, non-warping, non-toxic and self-extinguish;
Sound insulation, heat insulation, noise absorption, heat preservation and anti-corrosion;
Tough, rigid with a high impact strength, glossy and easy to clean and maintain
Excellent fabrication properties: sawing, drilling, nailing, screwing bonding and glue bonding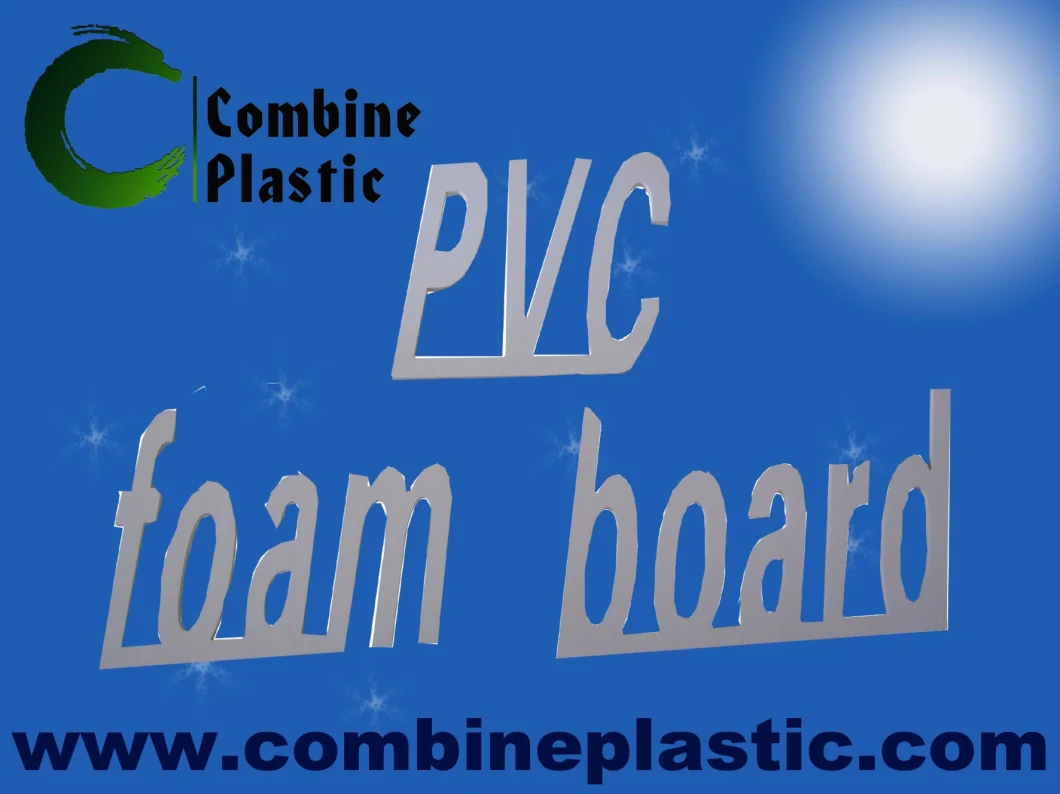 Thickness: 1mm-28mm
Color: Snow white (For Yellow, Grey, Black, Green, Red and Blue color, please confirm with sales)
Size: 4' x 8' (For special size, please confirm with sales)
Packing: PE bag, Carton, Pallet and Plywood crate with pallet
Tolerance: Thickness ± 0.2mm Width ± 2mm Length ± 5mm Diagonal line ± 5mm General density ± 0.02 g/cm3
Applications:
1. Advertising Industry: carving, signs, billboard, poster, logo, exhibition display, silk screen printing, UV flat bed printing, digital direct printing, and coating;
2. Building & decoration: office and house clapboard, wall panel, partition wall, ceiling; also for bus, train, ship inner decoration; kitchen and bath cabinet etc furniture.
3. Industrial usage: photo album, chemical anti-corrosion project, cold storage, special cold isolating projects, environmental protection, sports equipment, cultivation, coastal moisture-proof equipment, water-resistant materials, art materials.